Protect Your Motor Vehicle
— Get a Car Insurance Quote —
How to Buy Auto Insurance in Florida
You must obtain auto insurance before you register and operate a personal motor vehicle in Florida. If you fail to maintain auto insurance on any vehicle registered in your name, your license to drive in Florida can be suspended.
Who is covered under your auto-insurance policy in Florida? In almost all cases, auto-insurance policies in Florida provide driver coverage for:
Insured
Spouses
Family members
Make sure your auto insurance applies coverage to those three types of people when they're operating your vehicle. If not, you could be underinsured.
Florida also allows you to build extra protection into your auto-insurance policy. Speak with your Good Greek Insurance agent about including other, non-family members as covered persons under your auto policy.
Factors that influence your auto-premium rates include the make, model, and age of car you drive, your driving history, where you intend to drive the vehicle, how you intend to use the vehicle, your gender, your age and your credit history.
Talk to your insurance agent about the amount of insurance coverage you should carry, given your current position in life. Your Good Greek Insurance agent can help you decide whether the costs of certain pieces of auto insurance are worth the investment.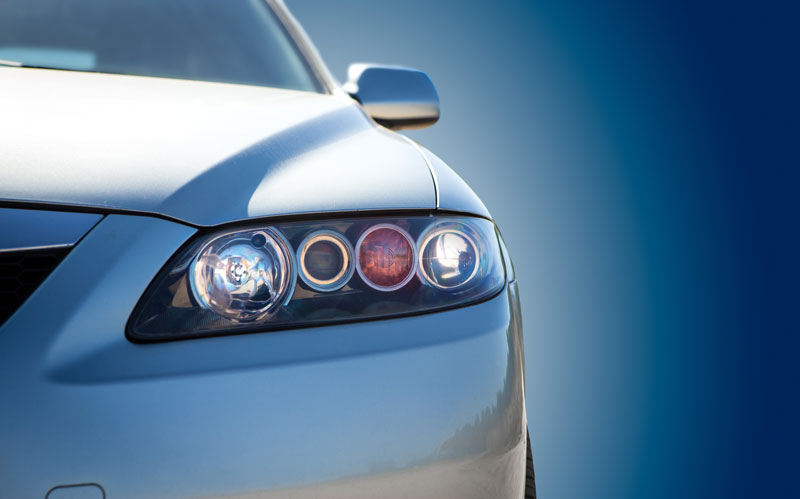 Work with Your Agent to Determine Your Auto Insurance Cost/Benefit Needs
You're tasked with determining how much auto-insurance protection you need. Speak with your Good Greek Insurance agent to figure out which pieces of an all-encompassing auto-insurance policy are recommended at this stage of your life.
In Florida, only personal-injury protection (PIP) and property-damage liability (PDL) must be obtained. The minimum coverage allowed is $10,000 for each of those two required components. Other pieces of an auto-insurance protection plan that strives for full coverage can include:
Bodily-injury liability
Uninsured-motorists coverage
Medical-payments coverage
Collision coverage
Comprehensive coverage
Towing and labor coverage
Rental reimbursement coverage
Drivers who have caused accidents resulting in injury or death, as well as those with certain citations, are subject higher minimum coverage amounts. Drivers who have been convicted of DUI must purchase special auto insurance.
Coverage amounts and conditions can be adjusted to conform to your financial- risk profile. Your insurance agent can help you compare costs among multiple providers of auto-insurance plans and components.
Ask your Great Greek Insurance agent to explain any exclusions or limitations that are included in the auto-insurance policy you select. Those exclusions and limitations can affect your reimbursement rates, so you want to be fully aware of them.
Questions to ask your insurance agent about auto insurance include:
Does my auto insurance cover me, my spouse and my family as drivers?
Should I purchase insurance to cover others when they drive my vehicle?
Do I need more than $10,000 worth of coverage for PIP and PDL?
Should I pick collision or full comprehensive to cover my vehicle?
Should I buy uninsured motorists or medical costs insurance?
Is it worth including towing, labor and rental costs in my auto coverage?
Do I have to pay special auto insurance fees because of my background?
Can you help me file my auto insurance claim in the event of an accident?
Call (561) 935-3336 to speak with a representative now, or fill in the form on top of the page, to request an insurance quote today.
Be Prepared for Any Eventuality
No Matter the Situation, We've Got You Covered
Life is full of surprises. It's hard to anticipate what may come your way and when. Good Greek Insurance Services can give you peace of mind when you encounter an unprecedented circumstance. Sleep easy knowing you've protected your investment and the people you love. From your property to your life, we've got you covered.
Contact Us
If you have any questions or comments regarding our services, please don't hesitate to contact us using this form. If you prefer you can give us a call now at (561) 935-3336.
Good Greek Insurance
50 S. Old Dixie Highway Suite #6
Jupiter, FL 33458
(561) 935-3336