Are You Covered Against Flood?
— Get a Flood Insurance Quote —
How to Buy Flood Insurance in Florida
Who should buy flood insurance in Florida? If your mortgage is federally backed and you live in a flood-prone district, flood insurance is required. Even if your community is less likely to flood, insurance is available and recommended.
You buy flood insurance in Florida separately from your homeowner's policy. Homeowner's insurance in Florida does not cover damage due to flooding.
Get your insurance agent to explain the differences between government-sponsored flood insurance and privately issued flood insurance.
According to the Florida Division of Consumer Services, "most flood insurance policies currently providing coverage in Florida are underwritten by the National Flood Insurance Program (NFIP)." You can buy NFIP flood insurance from your insurance agent or directly through the NFIP.
The NFIP is responsible for paying claims on insurance it underwrites.
First, determine whether your residential community has been admitted to the Regular Program by the NFIP. Inclusion in the Regular Program expands your community's access to flood insurance. Your insurance agent can explain the state's flood-insurance rating methodology, called Risk Rating 2.0.
Ask your agent whether it's better to add flood insurance to your homeowner's policy or purchase flood insurance as a stand-alone policy. Your agent can tell you the official definition for flooding, which types of buildings are eligible for coverage and which types of contents are covered.
Under NFIP, you apply separately for building coverage and contents coverage.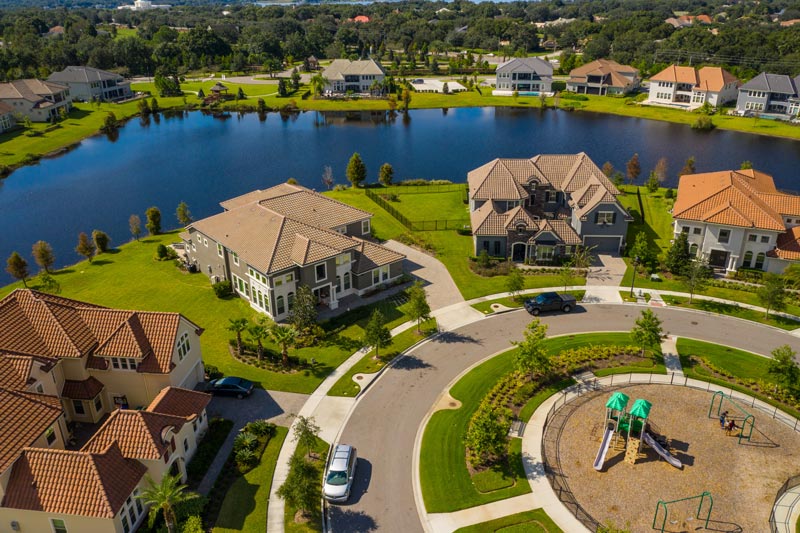 Private Flood Insurance in Florida
Residence owners in communities not covered by the NFIP buy flood insurance from private insurance companies. Your insurance agent maintains a list of private companies that offer flood insurance in Florida. Speak with your agent to learn which private companies provide you with the best flood-insurance options.
Private companies are responsible for paying claims on insurance they underwrite. Get your insurance agent to explain the differences between the five types of private flood insurance available in Florida:
Standard
Preferred
Customized
Flexible
Supplemental
Standard policies offered by private companies in Florida must offer the same coverage as the standard policy from NFIP. With few exceptions, flood insurance policies in Florida take 30 days to become effective.
After a flood, proof of loss must be submitted within 60 days of the flood. Speak with your insurance agent about how to prepare for an adjuster's post-flood visit, as well as how to speak with the adjuster during the visit.
Store your policy and your list of covered items in a secure, off-site location. If a flood occurs, your best chance for reimbursement hinges upon the availability of your pre-written list of the contents of your home.
Questions to ask your insurance agent about flood insurance include:
What is the difference between public and private flood insurance?
Is my home located in a community that's part of the NFIP?
What's covered under the standard NFIP flood-insurance policy?
Which private insurance companies are available to insure my home?
Which type of private flood insurance is best for me and my family?
Should I incorporate my flood insurance into my homeowner's policy?
Does my flood insurance cover my manufactured home or travel trailer?
How do I file an insurance claim if my residence is struck by a flood?
Call (561) 935-3336 to speak with a representative now, or fill in the form on top of the page, to request an insurance quote today.
Be Prepared for Any Eventuality
No Matter the Situation, We've Got You Covered
Life is full of surprises. It's hard to anticipate what may come your way and when. Good Greek Insurance Services can give you peace of mind when you encounter an unprecedented circumstance. Sleep easy knowing you've protected your investment and the people you love. From your property to your life, we've got you covered.
Contact Us
If you have any questions or comments regarding our services, please don't hesitate to contact us using this form. If you prefer you can give us a call now at (561) 935-3336.
Good Greek Insurance
50 S. Old Dixie Highway Suite #6
Jupiter, FL 33458
(561) 935-3336